Regular price
$105.00 CAD
Sale price
$98.00 CAD
Unit price
per
Sale
Sold Out
Therapeutica AVERAGE Size Sleeping Pillow
see size chart and info below 


Therapeutica Cervical Sleeping Pillow
Choose the smaller size if your measurement falls between two sizes.  

Sizing Chart: and Price chart
| | |
| --- | --- |
|  Size                                       |  Shoulder Length        |
| | |
|  Petite (Small)  |   4 1/4"- 5 1/4" |
|  Average (Medium)  |  5 1/4"- 6 1/4" |
|  Large  |  6 1/4"- 7 1/4" |
|  X-Large   |  > 7 1/4" |
Product Benefits:
How long has it been since you've had a good nights sleep? Are you waking up cranky and scaring small children with your semi-permanent scowl? Let's get that frown upside down by helping you sleep A LOT better and waking up well rested.

The cervical pillow is specially designed to promote correct spinal alignment reducing back pain and discomfort while you sleep

Raised side panels accommodate the height of shoulders taking pressure off from the shoulders

This neck support pillow can also minimize snoring by keeping your air passages open while you sleep on your back

Each unique contour, wedge and cavity is engineered to deliver targeted support for various parts of your body
Product Details:
Made of non-allergenic foam and breathable material 

Custom-fit pillow case included 

Wedge extension is to support upper back 

Side cavities to cushion the jaw, helpful for TMJ sufferers 

Ideal for both back or side sleepers 

For hygienic reasons can be returned ONLY if the items have not been opened or removed from the plastic seals
Treatment / Prevention of the follwoing injuries:
Neck pain relief 

Upper back pain relief 

Correct spinal alignment 

Reduce snoring 

TMJ Relief
To properly measure yourself for our Sleeping Pillows, please print out our Custom Measuring Ruler at 100% and cut along the outside black line. Follow the diagram for where to position on the neck to find out what size to order.
Measurement is to use a shoulder measurement to determine size. Measure from the base of the neck to the outside tip of the humerus bone. Please see above measurement image. 
Choose the smaller size if your measurement falls between two sizes. 
If you don't have access to a printer to print out our convenient measuring chart, please see instructions below:
| | |
| --- | --- |
| Child: 6 - 10 yrs. old |   |
| Petite: | 4¼" - 5¼" |
| Average: | 5¼" - 6¼" |
| Large: | 6¼" - 7¼" |
| Extra Large: | 7¼" - Plus |
Use a ruler to take measurements for proper sizing of pillows.
Hold the ruler level and measure from the base of the neck to the outside tip of the humerus bone. Choose the smaller size if your measurement falls on the line between two sizes.
The Therapeutica cervical neck support pillow was created by an ergonomic designer, along with a doctor of chiropractic, for those who sleep on their back or side.  This nonallergenic foam pillow offers comfortable, yet firm, support to help restore the natural curve of the neck.

The unique nontoxic, nonallergenic, molded foam design includes three distinct areas to help reduce neck pain and stiffness. The gentle incline of the wedge extension supports the upper spine, the firm, cervical contour supports the neck, and the contoured head rest, with airflow channels, helps keep the head level. Both outside edges of the pillow are designed for side sleeping. Our unique molded foam creates a firm foundation with a surface that is soft to the touch. This allows for a comfortable yet supportive night's sleep.

Ordering the correct size Therapeutica Pillow is key to helping improve your sleeping posture. IMPORTANT: The product size for this item does not correlate with your clothing size. Please be sure to read the sizing instructions, download the Therapeutica sizing guide, or watch our other videos on how to select the correct size pillow before you complete your purchase.

It may take some time to adjust to this cervical pillow and immediate overuse may increase neck pain. Those who slowly ease their way into orthopedic correction, by alternating between this pillow and their current pillow, achieve the best results.

Each pillow comes with a machine washable, soft, fitted, zip-open cover that is easily removed for washing. For those who are newer to cervical support pillows, or prefer slightly softer foam, the "Lite" version may be a better option for you. The Lite version provides moderate to firm support, while the standard version provides very firm support.

How to Use
The Therapeutica Sleeping Pillow allows you to sleep on your back and/or side in the correct spinal alignment. We believe that we have developed the most unique sleeping pillow in the world because the Therapeutica Sleeping Pillow incorporates two shapes into one pillow. We believe that this is the only pillow on the market that is designed to properly support the spine when people are back sleeping and side sleeping. Since most people sleep in the center of their pillow when they sleep on their backs, the center of our pillow is designed specifically for back sleeping with a unique wedge for upper back support. When people sleep on their side, they sleep on the outside edge of their pillow, so both outside edges of the pillow are designed for side sleeping. The unique density of our foam creates a softness, which allows for an extremely comfortable, yet supportive nights sleep
Why Therapeutica
Sleep is fundamental in all our lives. Sleeping is not a luxury, but a physiological necessity. Our physical and emotional equilibrium depends greatly on this function. A good night's sleep has therapeutic benefits: stress and blood pressure are reduced, cellular damage is repaired, risk factors for disease, obesity and depression may be reduced. Mood, memory and concentration are improved and some believe you can even increase your lifespan. Deep and Rem (rapid eye movement) sleep are the two most vital stages of sleep. Creating the right environment for sleeping will maximize the benefits received from deep and Rem sleep. The correct pillow is an essential factor of your sleeping environment. Your pillow needs to provide support and comfort in the correct size when either back or side sleeping. The Therapeutica pillow has been designed to provide the utmost comfort and support, helping you to achieve the maximum benefit from a good night's sleep.
Qualities for the right sleep
The Right Pillow
The Therapeutica sleeping pillow is the only pillow designed to let you sleep comfortably, on your back and on your side, in the correct spinal alignment.
The Right Support
Changing your sleeping position requires different support. That's why the Therapeutica sleeping pillow gives distinctly different support for back and side sleeping. It provides back and neck therapy while you sleep, relieving stress and relaxing muscles.
The Right Alignment
Almost any daily activity can put your spine out of alignment. From working at a computer to washing your hair, shopping, golfing, lifting, bending, carrying, even driving. That's why the Therapeutica Sleeping Pillow is designed to give you corrective therapy while you are sleeping.
The Right Size
As individuals we are not one size fits all. To offer the correct support for both side and back sleeping requires considering a person's dimensions. The Therapeutica sleeping pillow has been designed to use a shoulder measurement to determine size. The sleeping pillow is available in five sizes to allow for a custom fit.
Side Sleeping Therapy
For side sleeping therapy, the 'Side Sections' are higher to accommodate your shoulder properly and contoured to rest your head and neck comfortably in a natural position that allows correct spinal alignment. Pressure is minimized and stress is reduced from every contact surface of your head, neck and shoulder.
Back Sleeping Therapy
For back sleeping therapy, the 'Wedge Extension' provides upper back support. The 'Cervical Contour' provides correct neck support. And the 'Center Cavity' cradles your head. Altogether, maintaining correct spinal alignment. This support aids in the relief and prevention of neck and upper back pain.
Therapy for Snoring
The design of The Therapeutica Sleeping Pillow prevents your head from being pushed forward while sleeping on your back and this helps reduce snoring by aiding in keeping critical air passages open.
Therapy for your Skin
There is a direct connection between how you sleep and wrinkles. Many dermatologists believe when sleeping facedown on a pillow or primarily on one side, body weight and gravity will cause creases in your skin. These diagonal lines found from your forehead to your chin are called "sleep crush". By sleeping on your back these "sleep crush" lines are reversible. When back sleeping the design of the Therapeutica pillow aids in the ability to sleep on your back.
Share
View full details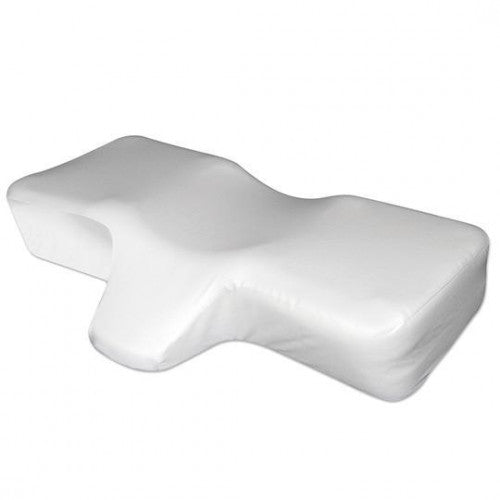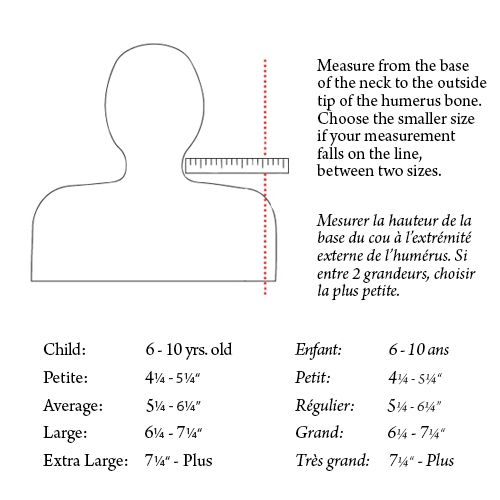 Shipping Explained

We offer free shipping in Canada on orders over $50.***

***Please note that very heavy/large orders are excluded from free shipping, shipping charges may apply on these orders. Shipments to remote, air stage, or rural locations may incur additional shipping charges, as well.

Return Policy

To be eligible for a return, your item must be unused and in the same condition that you received it. It must also be in the original packaging. We cannot resell an item that has been used extensively thus we cannot offer a full return on these items.